Products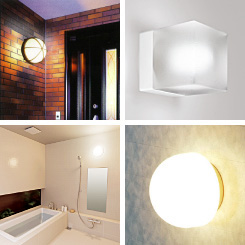 Seamless joint guarantees the reliability of Airtight container. This technology utilizes globe for moisture-proof lighting fixtures for the bathroom, exterior products, and indoor lighting fixtures such as in entrance and corridor.
Globe is the electric bulb cover.
The product takes an advantage of the plastic characteristics as light weight, the high durability, and workability.


The food and drink business starts in 1972. We are manufacturing and selling Injection blow products mainly. We develop an "HDPE" injection blow technology to support the consideration of environment in 1999. This technology is adopted in the container of the dairy products. We entered PET bottle market. We deal with containers for pudding and the jelly, and injection cup as well.


Plastic accomplishes the drastic change as a third material, and you may see the applied product in every scene of the living. For example, We manufacture the living-related supplies such as a coffee server and the main body of marker, those products are to use the injection blow technology. We collect wisdom to discover potency of plastic more deeply and make an effort for the development of the new product.